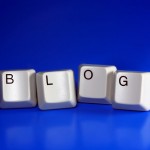 Can blogging about science enhance your career prospects? It depends… according to a new analysis in Science's Career Magazine.
Continue Reading

→
A new blog, Science of Blogging, tells us why and how all scientists should be blogging.
Continue Reading

→
Following hot on the heels of Science Online 2011 in the US, Science Online London has announced its dates for 2011. It will all take place 2-3rd September 2011 at the British Library, London.
Continue Reading

→
Currently viewing the category: "Blogging Science"
Blogs | 24 Media Labs

We're lifting the lid on the world of science communications and trying to understand what can be done to promote science in a wired world with a changing media landscape.
Alternative Science News Service