Another example of questionable practices and odd communication strategy appears to be emerging today. This time it's all about early stage vaccine research for 'flu being published in… The Guardian.
Continue Reading

→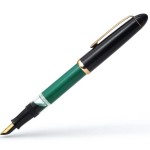 The Commons Science and Technology Committee of the UK Parliament has announced it is to conduct a review of Peer Review. We take a look at what they have promised to review and wonder what it might mean for communicating science.
Continue Reading

→
Sometimes companies make astonishing claims about their products. This week we take a look at one that has got itself in hot water over its wristband, a lack of scientific evidence and inconsistent communications.
Continue Reading

→
Currently viewing the tag: "Scientific Evidence"
Blogs | 24 Media Labs

We're lifting the lid on the world of science communications and trying to understand what can be done to promote science in a wired world with a changing media landscape.
Alternative Science News Service