Another example of questionable practices and odd communication strategy appears to be emerging today. This time it's all about early stage vaccine research for 'flu being published in… The Guardian.
Continue Reading

→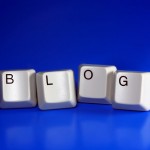 Can blogging about science enhance your career prospects? It depends… according to a new analysis in Science's Career Magazine.
Continue Reading

→
Expert guides on science communications now available from Dr Frank Burnet, Emeritus Professor of Science Communications.
Continue Reading

→
A new blog, Science of Blogging, tells us why and how all scientists should be blogging.
Continue Reading

→
We peer into our crystal ball and take a look at what might be in store for science communications and promoting science in the media in 2011.
Continue Reading

→
A new wired world means new methods are needed to promote scientific discoveries and get heard in a changing media landscape. Blogs@24 Media Labs will document and discuss the lot.
Continue Reading

→
Currently viewing the tag: "Media"
Blogs | 24 Media Labs

We're lifting the lid on the world of science communications and trying to understand what can be done to promote science in a wired world with a changing media landscape.
Alternative Science News Service